As part of the Edinburgh International Book Festival's First Book Award Nominee series, I'll be standing in for Abdulaziz Al-Mohmoud alongside novelist Jack Wolf as we go on an adventure with pirates, mad scientists and historical fiction. Fair warning: this might not be suitable for people from the past.
Horrible Histories with Jack Wolf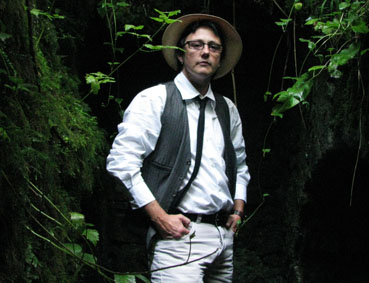 Wednesday 21, 3.30-4.30pm (£7/£5)
A notorious 19th century corsair practising piracy in the Gulf; and a talented 18th century science student, madman and deviant. What is the link between Abdulaziz Al-Mahmoud's The Corsair and Jack Wolf's The Tale of Raw Head & Bloody Bones? Both are stunning historical novels that powerfully evoke the treachery – and the enlightenment – of their respective ages. A treat for fans of historical fiction. 

What: Horrible Histories with Jack Wolf
Where: Writers' Retreat, Charlotte Square, Edinburgh
When: Wednesday 21 August, 3.30-4.30pm
How Much: £7 / £5 conc.