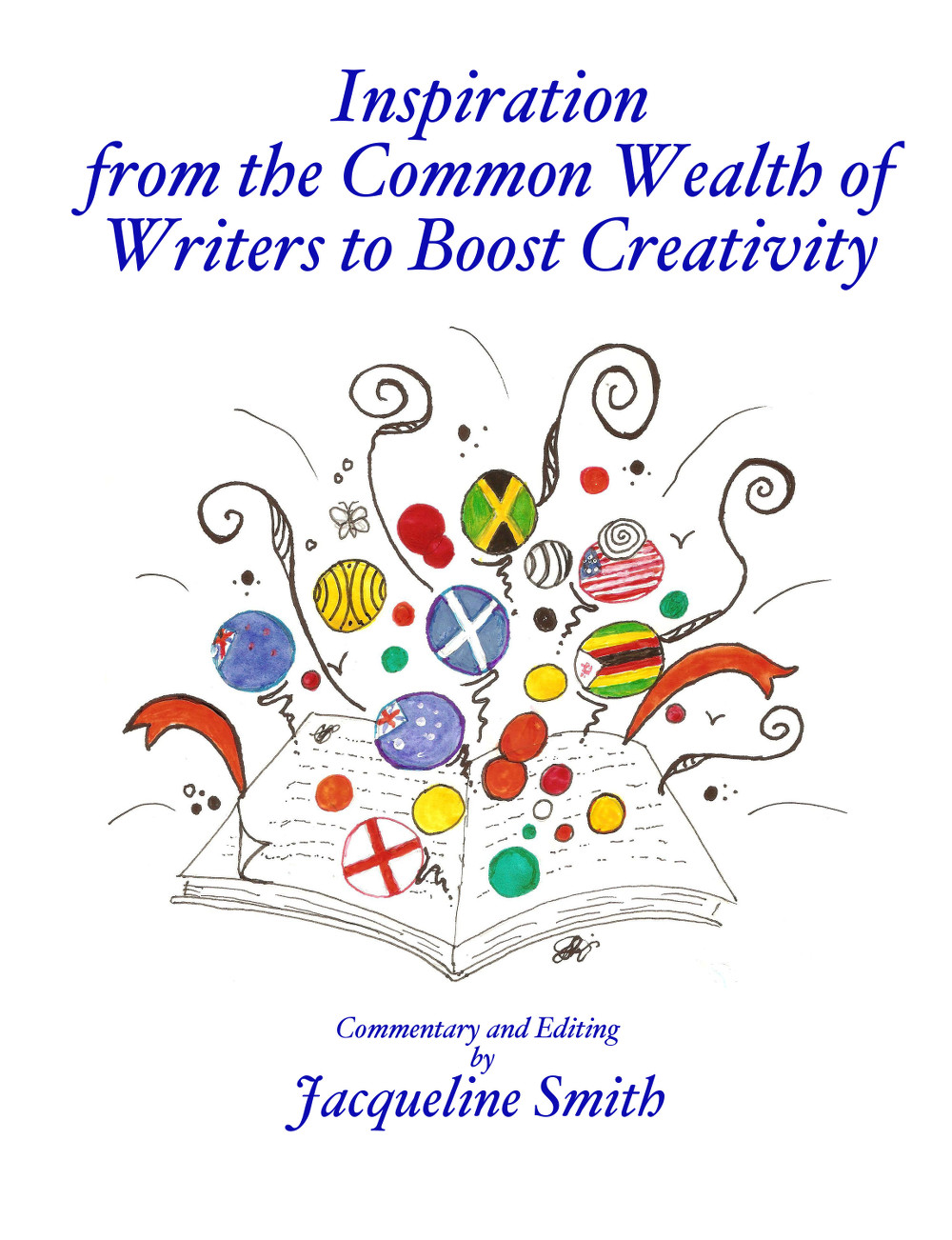 Jacqueline Smith has interviewed a swathe of poets from around the Commonwealth at her [email protected] events, and now they are collected in one beautifully curated e-book published by The PotHole Press.
Inspiration From the Common Wealth of Writers to Boost Creativity draws together a series of interviews of writers which focused on aspects of crafting as well as inspirations and influences in their writing.
Jacqueline's accompanying commentary frames the inspiring responses from the contributors which will encourage readers and writers to happily consider that there are actions we can take to boost our creativity when it seems to be waning.
The writers interviewed were Kei Miller from Jamaica, John Rice, Alan Riach, Brian Whittingham, Viv Gee, Anita Govan, Alan MacGillivray, Donny O'Rourke, and  Liz Niven, all from Scotland, Gerry Cambridge from England, Skye Loneragan from Australia, Gerrie Fellows from New Zealand,Ryan Van Winkle from the USA, and Tawona Sithole from Zimbabwe.