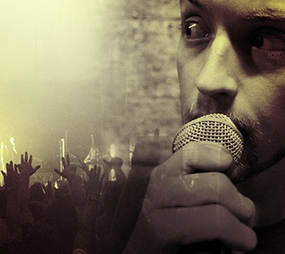 We've got a very special counterculture laser for you today, as Kieran Hurley explores the rave culture of the 90s in his piece Beats, his coming-of-age story exploring Johnno's first pharmaceutical experience rebellion, apathy, and the irresistable power of gathered youth, and discusses eloquently his fascination with politicisation of the subculture, and the contemporary government's attempts to legislate it into submission.
We also got to catch up with the legendary Jim Haynes, who you may know as the Paris-based superhost or being deeply involved in some of Edinburgh's best-loved institutions like the Traverse theatre, but on a super windy day at the last Edinburgh Book Festival we talked about  sexual liberation and freedom of the press in the 60s with his Amsterdam published magazine Suck. He had tea with Salvador Dali. I repeat: he had tea with Salvador Dali.
And but also we get the chance to hear two tracks from East Cost songwriter Paul Buck's new EP The Ipswich Prisoner, which you can get on the eMusic, and the iTunes, the entire thing for just over two bucks. Because the internet is magical. And you can get it all right here by clicking the happy little triangle.