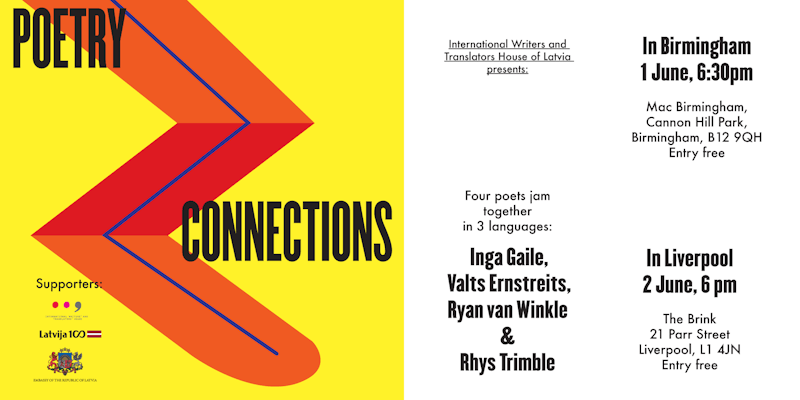 I'll be reading with Latvian poets Inga Gaile and Valts Ernstreits at the Mac Birmingham on Thursday 1 June and The Brink, Liverpool on Friday 2. The show starts at 6.30pm, it's free entry, hope to see you there.
Poetry connections brings together the leading lights of vibrant poetry from Latvia, Scotland and Wales for a unique reading in three languages – Latvian, English and Welsh.
These award-winning poets will share newly translated poems, collaborations and experiments in a special event which reflects their friendship and celebrates the role art plays in building bridges between cultures.
Poetry reading by four poets in the original and in translation with a chat about how the event came together.
With Inga Gaile, Valts Ernštreits, Rhyan van Winkle and Rhys Trimble.
Presented by International Writers and Translators House of Latvia and kindly supported by Latvia100 and Embassy of the Republic of Latvia in the UK and Northern Ireland.