In case you've missed them in the past few weeks, here's the most recent editions of the Culture Laser podcast for you listening pleasure. Brew up a steamy cuppa tea, put your feet up and enjoy!
Paper Trails with Mandy Haggith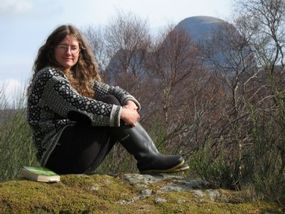 I got rid of my printer a few weeks ago because I'd stopped using it. So is everyone reducing the amount of paper they use? Considering the sheer volume of my literary output, I obviously have a very special relationship with paper, and so I was fascinated to sit down to talk with activist and writer Mandy Haggith, author of Paper Trails: From Trees to Trash – the True Cost of Paper, a book about where all the paper we use comes from. She shares a number of alarming statistics- including the fact that catalogue retailer Argos used to be responsible for 1 per cent of the UK's total consumption of paper. We also feature the track 'Ghosts' from Hiva Oa.
Elena Alexieva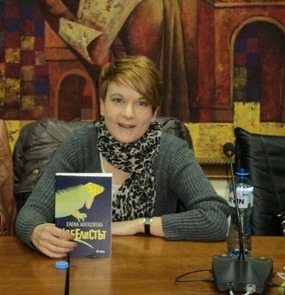 During a recent trip to Sofia, Bulgaria for Literature Across Frontiers, I put out a call for interesting people to meet and was put in touch with the Bulgarian writer Elena Alexieva. Although initially described to me as a crime writer, I soon discovered she was much more than that. I also caught up with poet and translator Ivan Hristov while he was in Sofia and we feature one of his songs, Rado Fair Rado.
Richard Holloway
Art can change lives, change societies and start revolutions. So we find out on this week's episode featuring broadcaster and writer Richard Holloway, chairman of Sistema Scotland, a charity set up in the belief that children can gain huge social benefits by playing in a symphony orchestra. Richard also discusses his work with LGBT Youth Scotland and some of the reasons why he stepped down as Bishop of Edinburgh. We also feature a poem from Jacob Sam-La Rose (@jsamlarose) about young people describing their own lives in a poetic way. And we squeeze in the fantastic track 'I Believe' from Edinburgh based singer Lake Montgomery.